The Swiss healthcare system is renowned for being of a very high standard.  There is no free state-provided health service in Switzerland and obtaining private health insurance is compulsory for all persons residing permanently in the country.
Everyone who is resident in Switzerland must be covered by basic health insurance from the first day of their residence. This will be checked and enforced when they register at their local council office. Failure to purchase private health insurance will mean that the local authority where you live will sign you up to a private insurance plan – which could ultimately mean higher premiums.
In this post, we take a look at:
Health insurance coverage in Switzerland
Swiss health insurance costs
How to take out Swiss health insurance
How to claim medical reimbursements in Switzerland
Coverage
The basic health insurance cover in Switzerland is comprehensively defined at a national level. However, cover for treatment of illness while abroad is limited. It is possible to purchase additional cover (for example for private hospital rooms), for an extra premium.
Costs
Although Switzerland is well known as an expensive country to live in, many expats are still surprised by how expensive healthcare is in Switzerland. One reason for the high cost of coverage is the amount spent on healthcare per capita:
Healthcare expenditure currently stands at 12.3% of GDP  which is the highest in Europe.
Current healthcare expenditure stands at over CHF7'500 per capita
However, despite the high cost of coverage, so called "out of pocket" spending by Swiss residents for extra charges is also one of the highest in Europe:

Adults have to pay at least the first CHF300 each year 'excess' for medical treatment
There is also a charge of CHF15 a day for hospital stays
Insurance pays only 90% of the amount exceeding the 'excess' with the patient paying the other 10% (capped at CHF 700 per year for an adult or CHF 350 per year for a child under 18 years old). The basic premium prices have to be independent of age, gender or existing conditions.
People on very low incomes or under social care may have part or all of the premiums covered by the social insurance.
Recognised daily or weekly border crosser workers may opt to stay with the health system of the country where they live.
Health insurance companies must accept any applicant.
Anyone working in Switzerland is also covered by their employer for acute treatment due to accidents worldwide. If they are not working, this cover can be added to the basic health insurance for an additional premium. Rescue and recovery in the event of an accident is not necessarily covered: such cover can be purchased cheaply from the Swiss REGA: the REGA maintains a network of search and rescue helicopters in Switzerland, and air ambulances for global repatriation.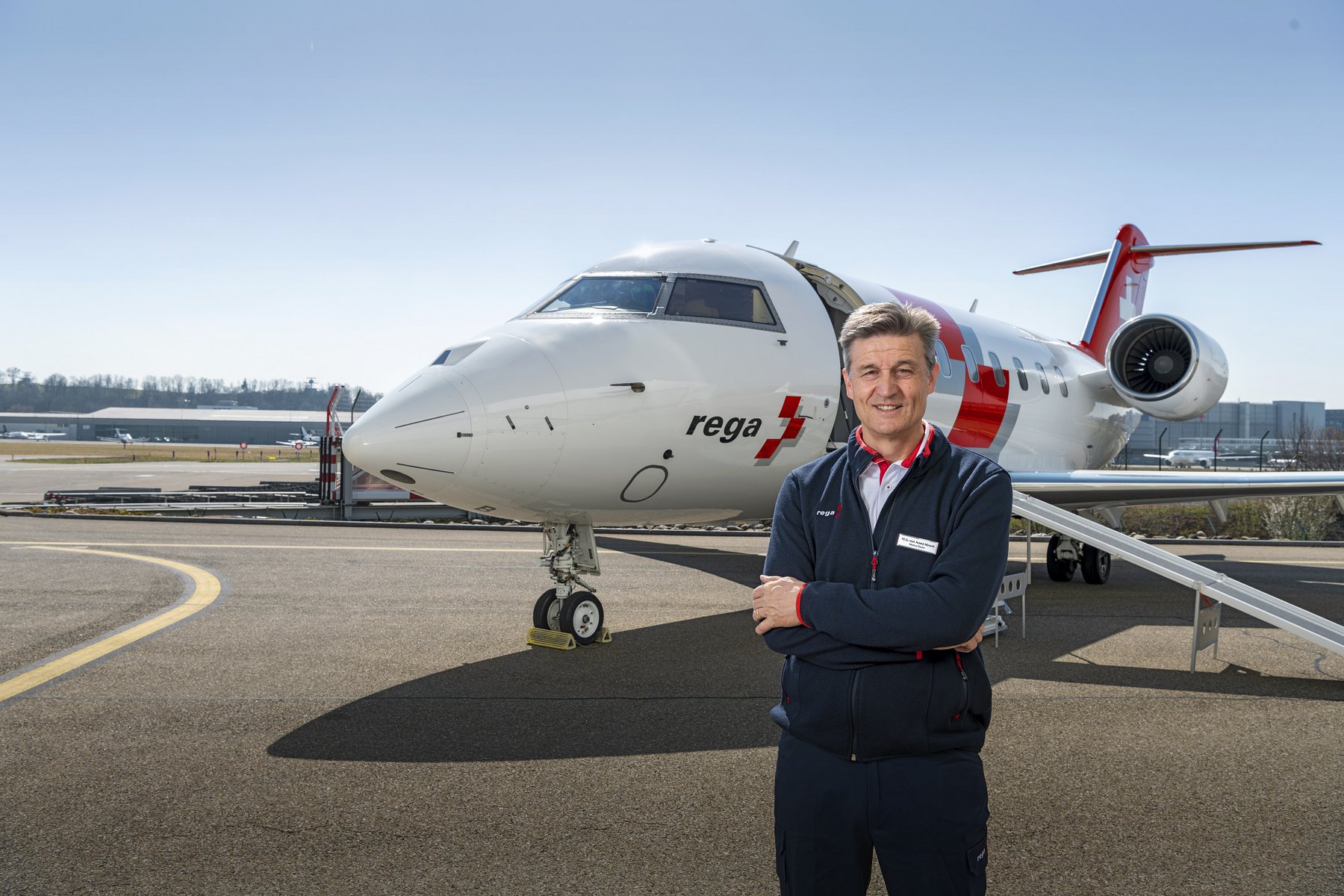 How to take out Health Insurance
There are around 60 registered health insurance companies in Switzerland, each offering the same benefits in their basic health insurance policies. Companies are obliged to accept anyone who applies, regardless of pre-existing health conditions. You are free to choose your own insurer and can change company once a year if you give notice.
The premiums are however highly dependent on local claim statistics and the price can differ greatly between cantons and even between towns and cities. They also vary from year to year, and between competing providers. It is possible to unlock lower premiums if you agree to always consult a registered GP or an insurance hotline before seeking specialist treatment. You can compare current insurers and premiums where you live in several languages on comparis.
Under basic insurance rules you can select an annual excess between CHF 300 and 2'500. The higher this is, the lower the premiums. Above the excess, qualifying bills will be paid by the insurer but you have to pay 10% of the resulting cost up to a maximum franchise of CHF 700 per year.
Health insurance can be cancelled at the end of any year with two month's notice. It is possible to engage different insurance companies for basic insurance and for additional cover, although this can make claims more complicated. Since the additional insurance cover usually requires a medical checkup, people often stick with their additional cover for many years even if they change the basic insurance provider (for example if they move or if premiums become more competitive elsewhere).
Insurance companies vary in how they administer claims. The best have convenient online portals and mobile apps where invoices can be scanned, bills paid by QR Code, and the entire claims history plus annual returns for tax purposes can be downloaded.  Most insurers also arrange for bills to be paid directly by them to medical practices and chemists. They then only bill you for any excess or franchise.
In most cantons some of the cost of healthcare is tax deductible – there are often standard rebates for premiums, and in many cantons overall charges can be claimed above a certain amount.
Summary: Health care in Switzerland is private and although Switzerland has one of the leading health care systems in the world, like most things in the country, it is expensive. For any person looking for health insurance, it pays to understand what is required by law and see if there are any additional requirements required for you personally. Compare what is on offer and examine prices. There are a number of comparison portals for this purpose and switching health insurance providers is reasonably easy as long as you follow the guidelines.
Accurity GmbH is a professional employer organisation (PEO) based in Zurich. We are SECO licensed with a 20+ year enviable reputation as a trustworthy, reliable and transparent partner for companies of all sizes including SMEs, contractors and recruitment agents. Our core services include EOR and ANobAG for contractors and clients wishing to engage contractors. We are based in Switzerland and have excellent local knowledge and connections.  Contact our team for a non-binding consultation on sales@accurity.ch to see how we can help you.